ArborWorks is leading the tree care, forestry, vegetation management, and utility line clearing industry with innovative equipment that allows efficient operations while increasing worker safety. Combined with our knowledge and experience, you can expect to get the job done quickly and safely. Here is an example of some of the modern, mechanized equipment used by ArborWorks.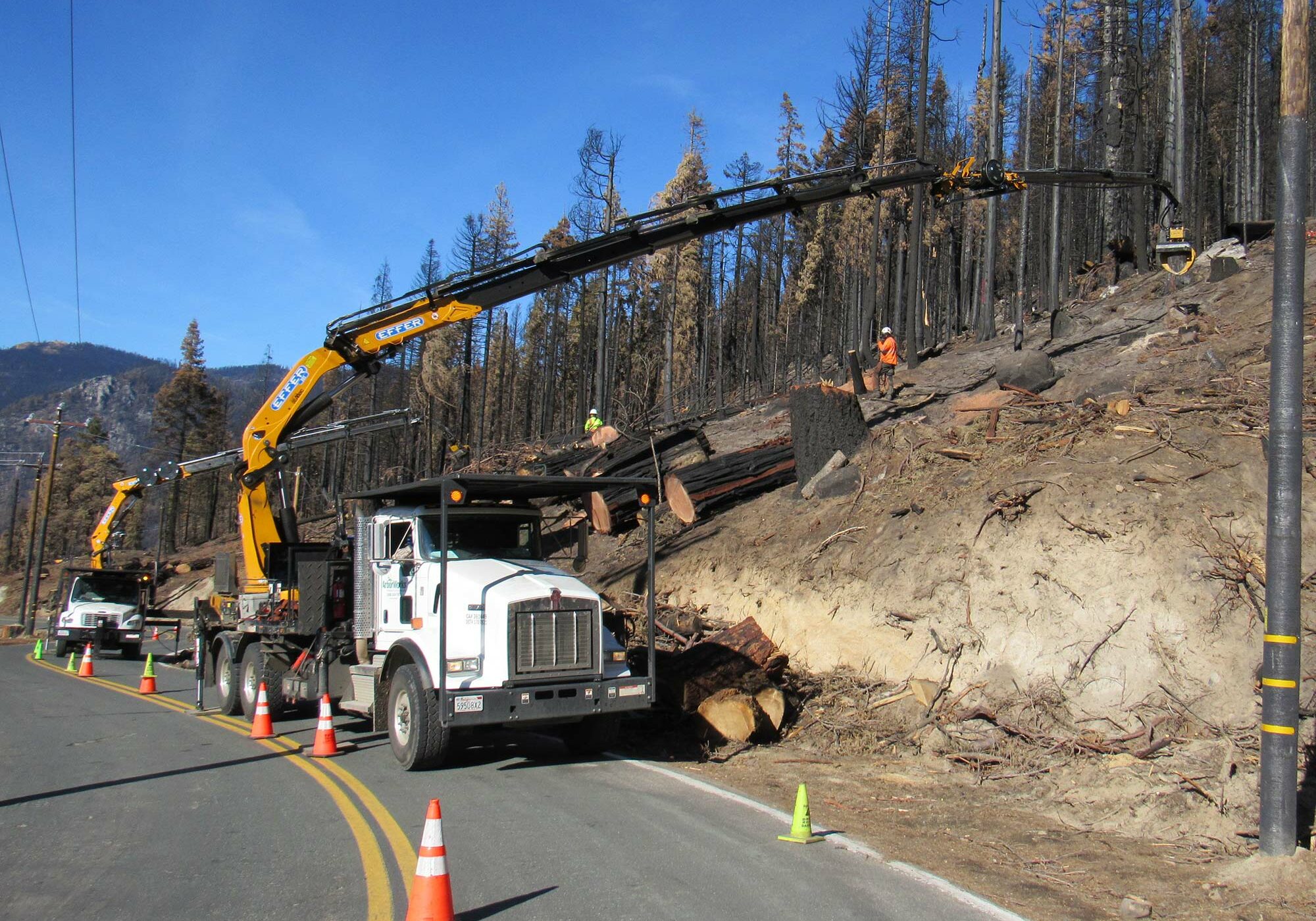 Telescoping Grapple Saw (TGS) trucks are the safest way to manage vegetation. A state-of-the art remote-control Effer crane with a proprietary cutting head allows vegetation to be handled in a quick and precise manner from a safe distance. ArborWorks has created an extensive safety training program for this equipment from the ground up, and currently fields the largest fleet of TGS trucks in the country.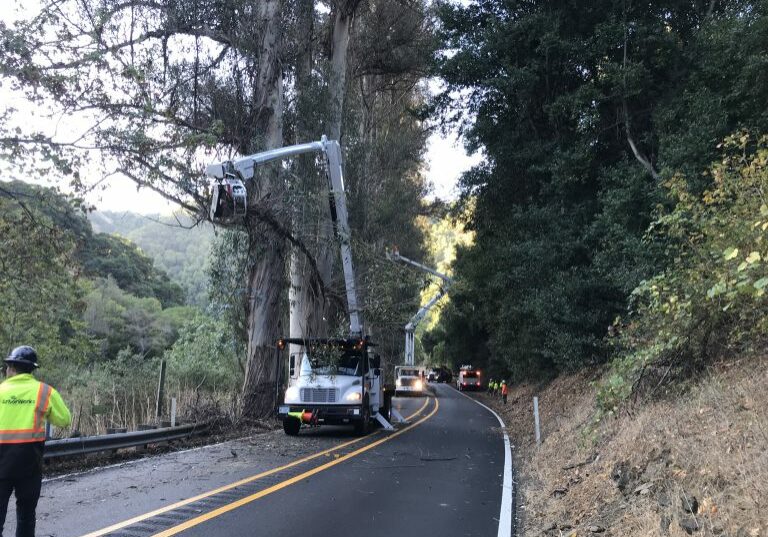 The Lancer is an Insulated Grapple Saw similar to the TGS, however the insulated unit may work closer to energized power lines. The Lancer is remote controlled and can be used to remove limbs from trees while completely removing the operator from any potential hazardous situation. The Lancer is an exceptional tool during storm events.
Sennebogen Tree Handlers are impressive machines capable of disassembling large trees in seconds. In addition to being extremely precise, these units are ideal for high-volume logging operations, and remove human life from the danger zone in the process. Our fleet currently includes three Sennebogen machines of various sizes.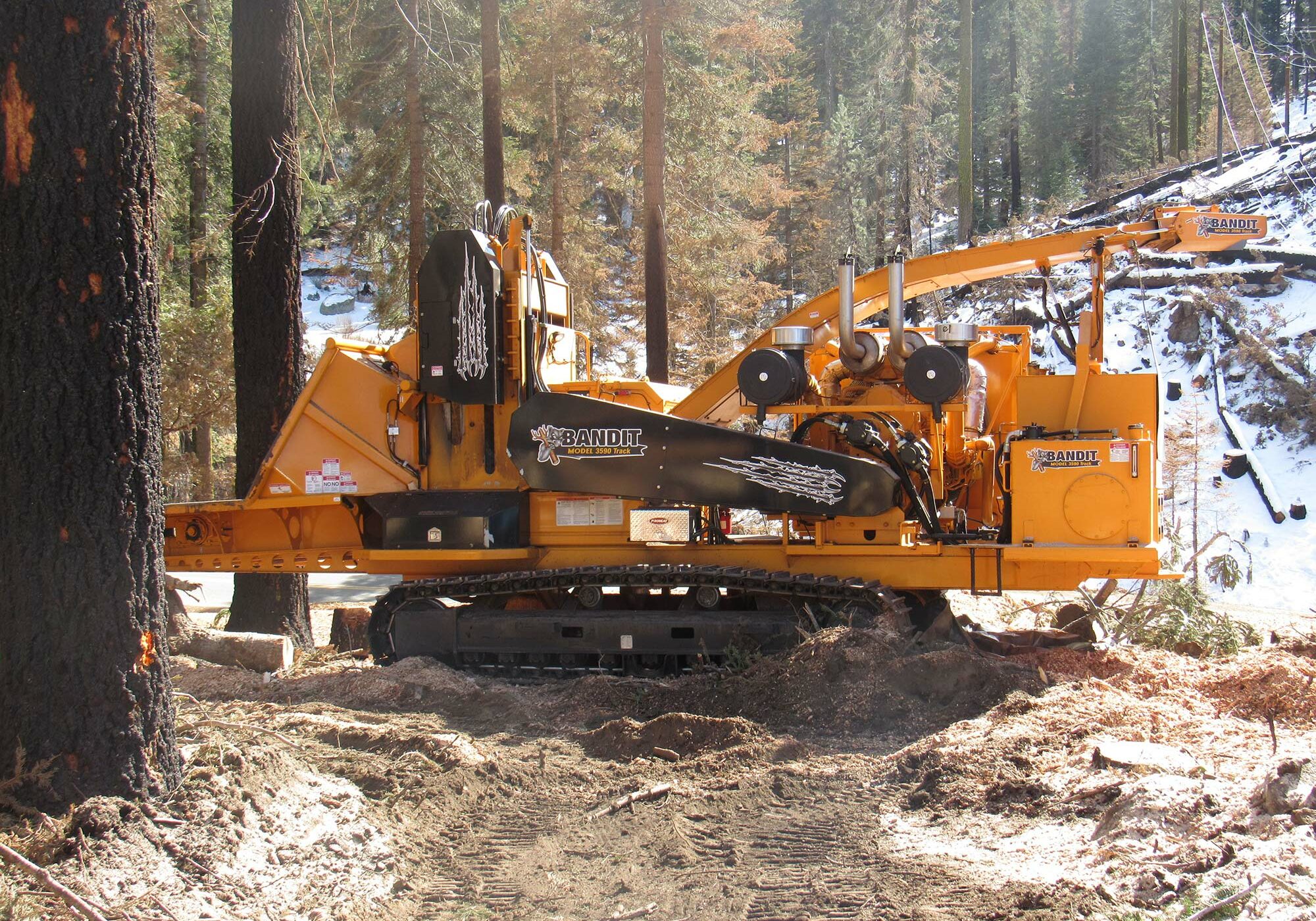 Tracked whole tree chippers are key for processing large amounts of material in remote locations. Our units are fully remote controlled and transported via our own trucks. We currently operate two Bandit tracked whole tree chippers.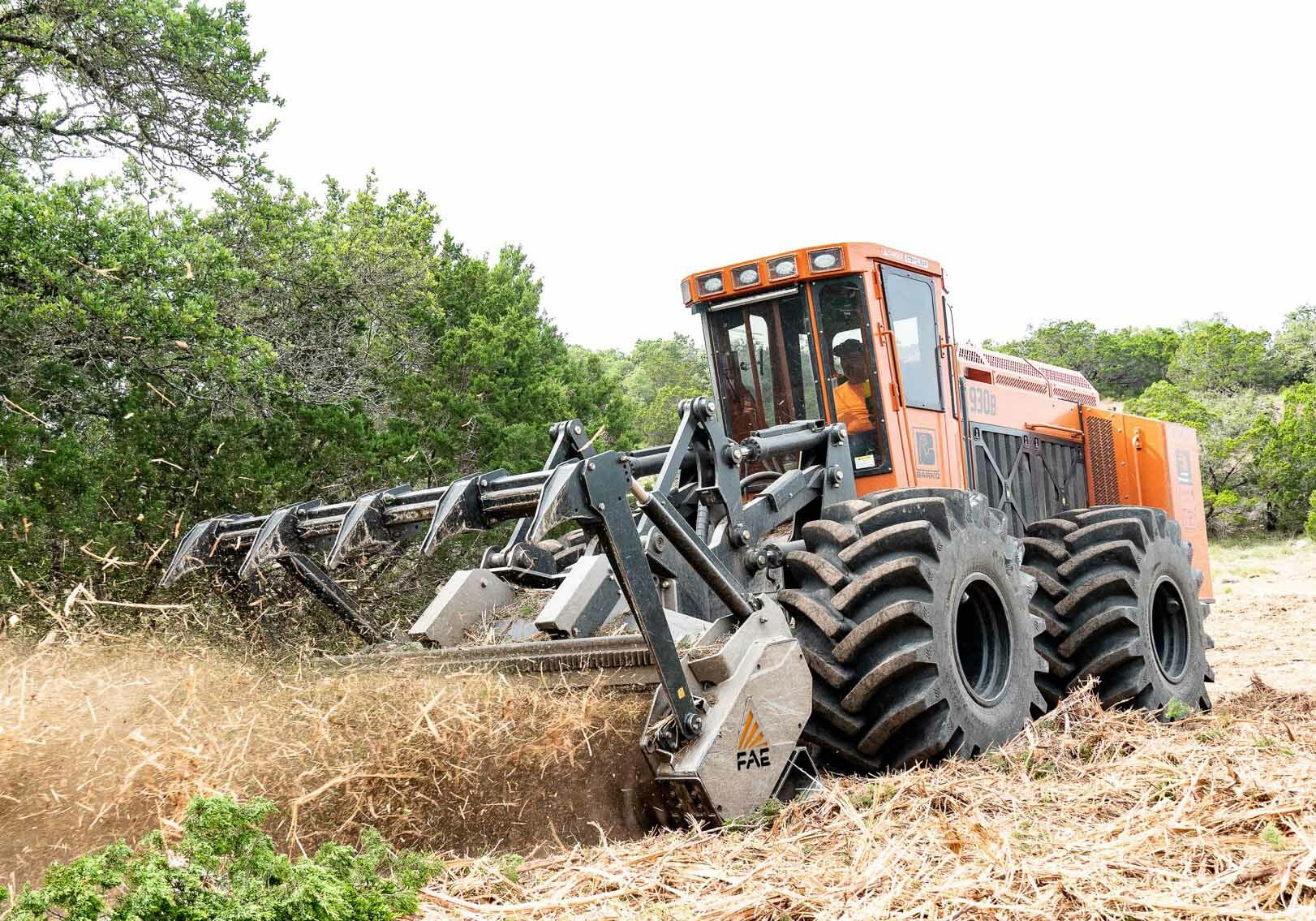 Mastication is a highly effective means of mitigating fuels and clearing large areas of brush, and leaves behind a neat field of shredded materials. We currently run several masticators of varying sizes, including the powerful Barko 930B.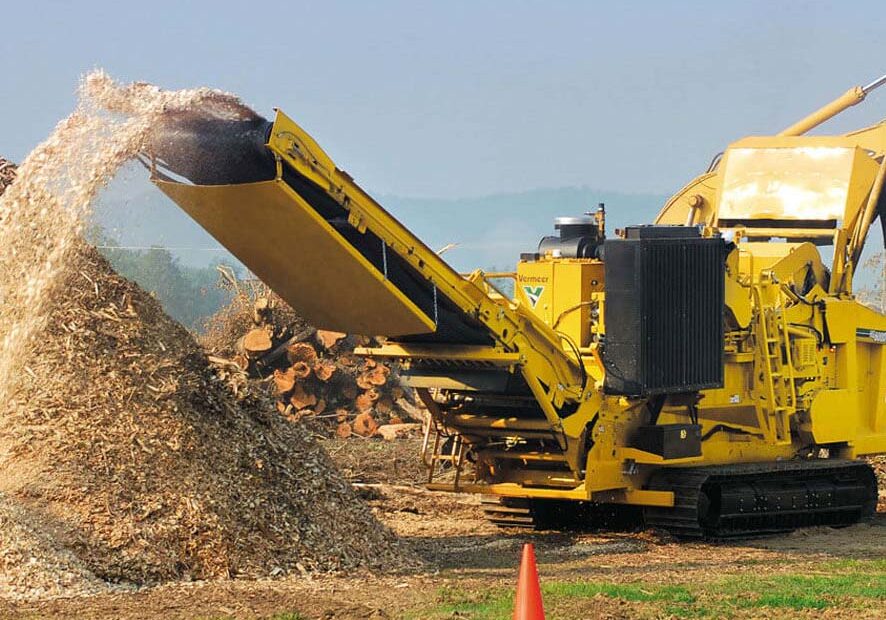 Grinders play an important part in managing large amounts of material. We currently operate one fully remote and tracked Vermeer HG6000TX.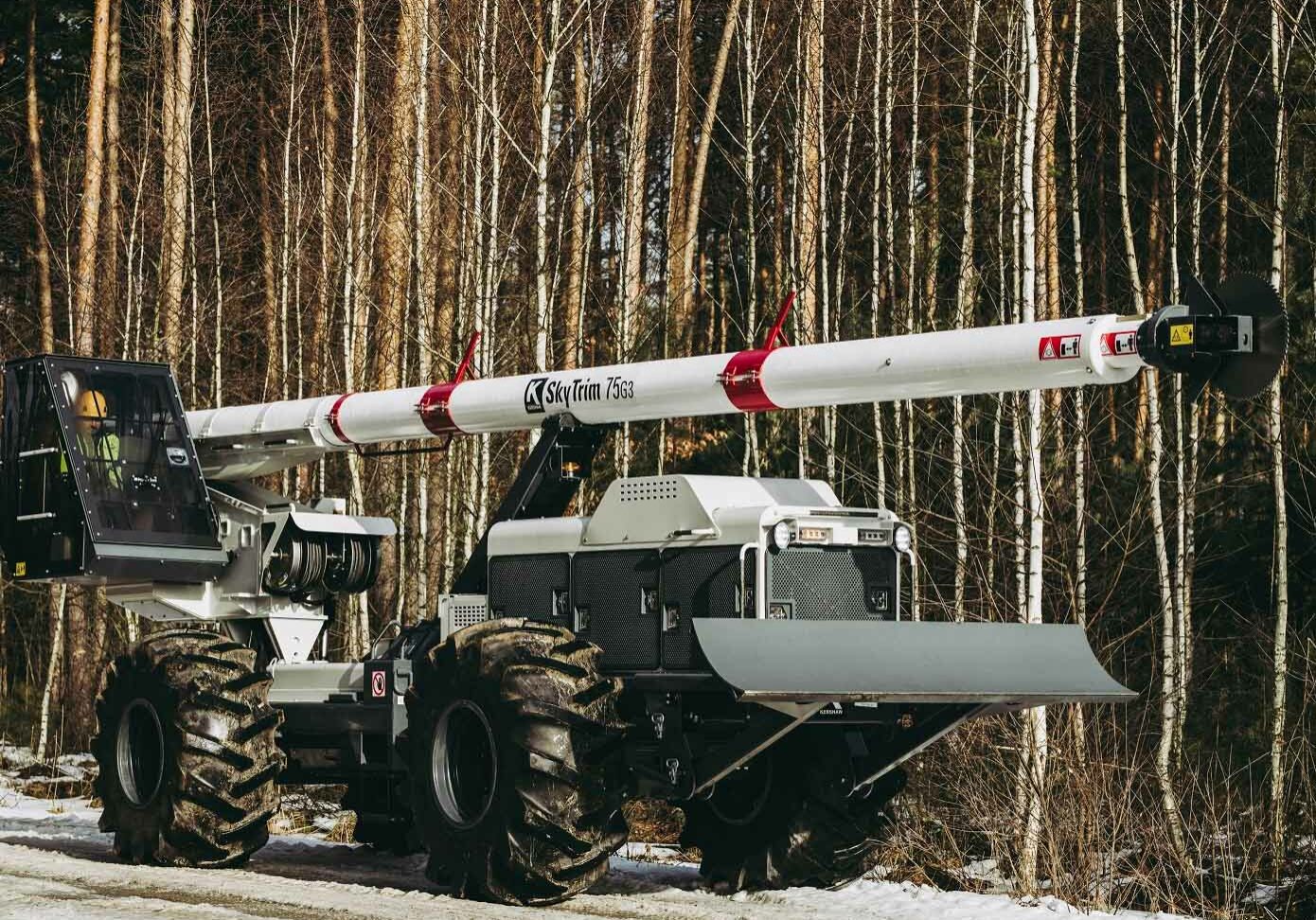 The Progress Rail Kershaw SkyTrim is an all-terrain telescoping tree trimmer with a very effective niche in utility ROW settings. We currently operate one 75-foot unit.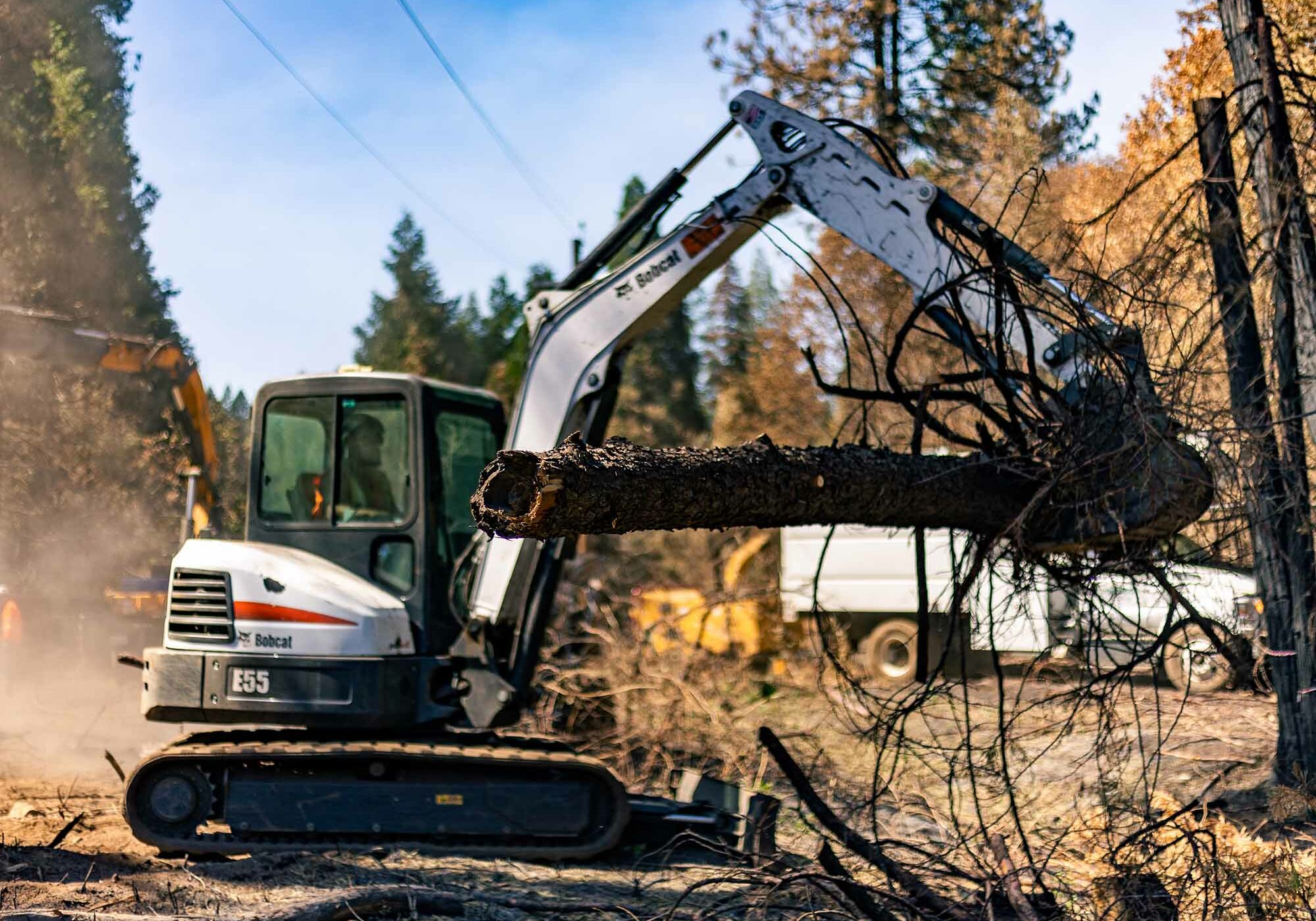 Excavators with grappling attachments are a valuable resource for handling materials. Our fleet includes excavators of various sizes, from versatile Bobcat mini-excavators to the highly capable John Deere 210G.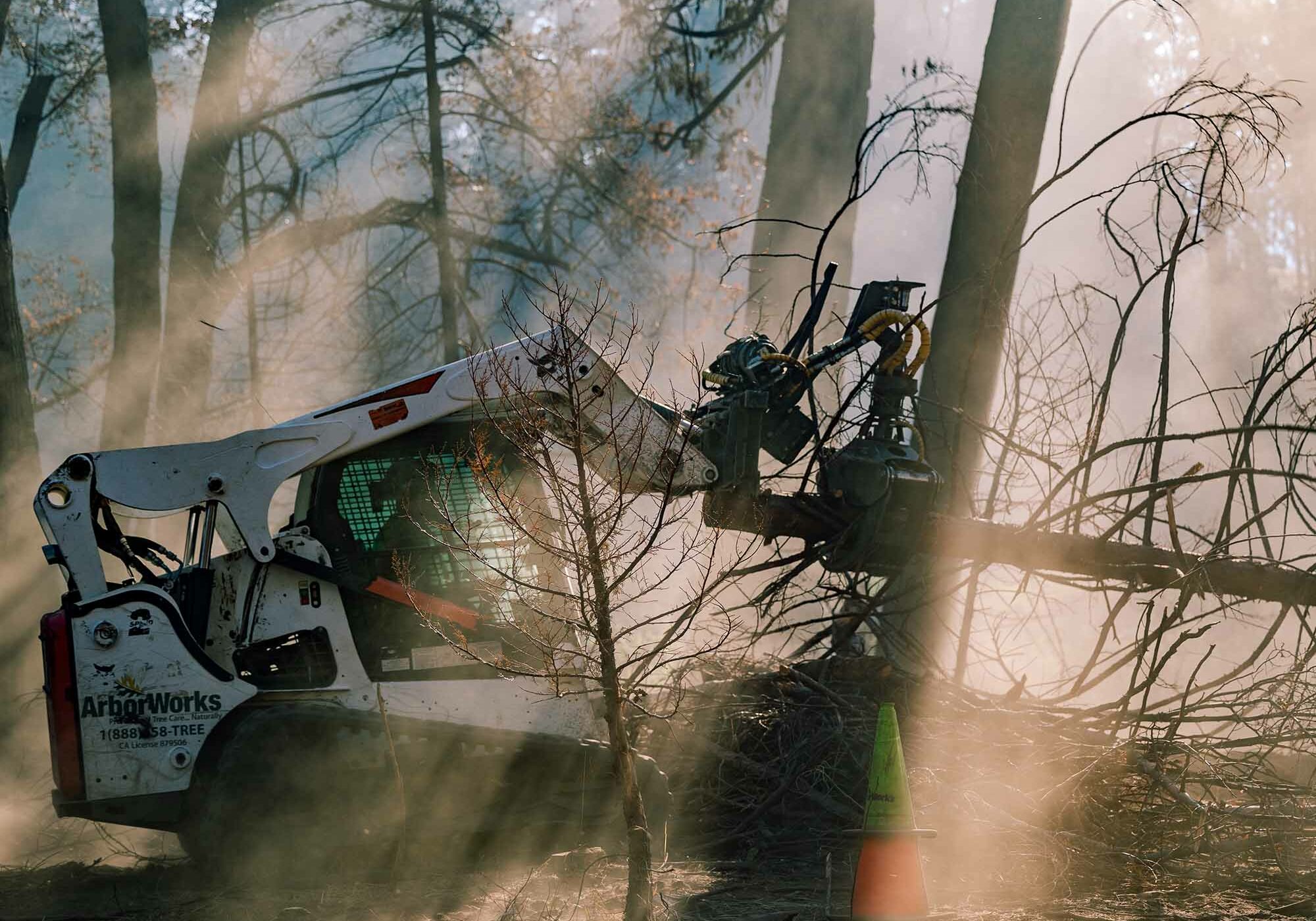 Skid-steers embody versatility and effectiveness and can be outfitted with various attachments to adapt to nearly any job. Our fleet currently fields over 20 tracked, top-of-the-line skid-steers from trusted manufacturers like Caterpillar and Bobcat, complete with state-of-the-art attachments to leverage their effectiveness in all applications.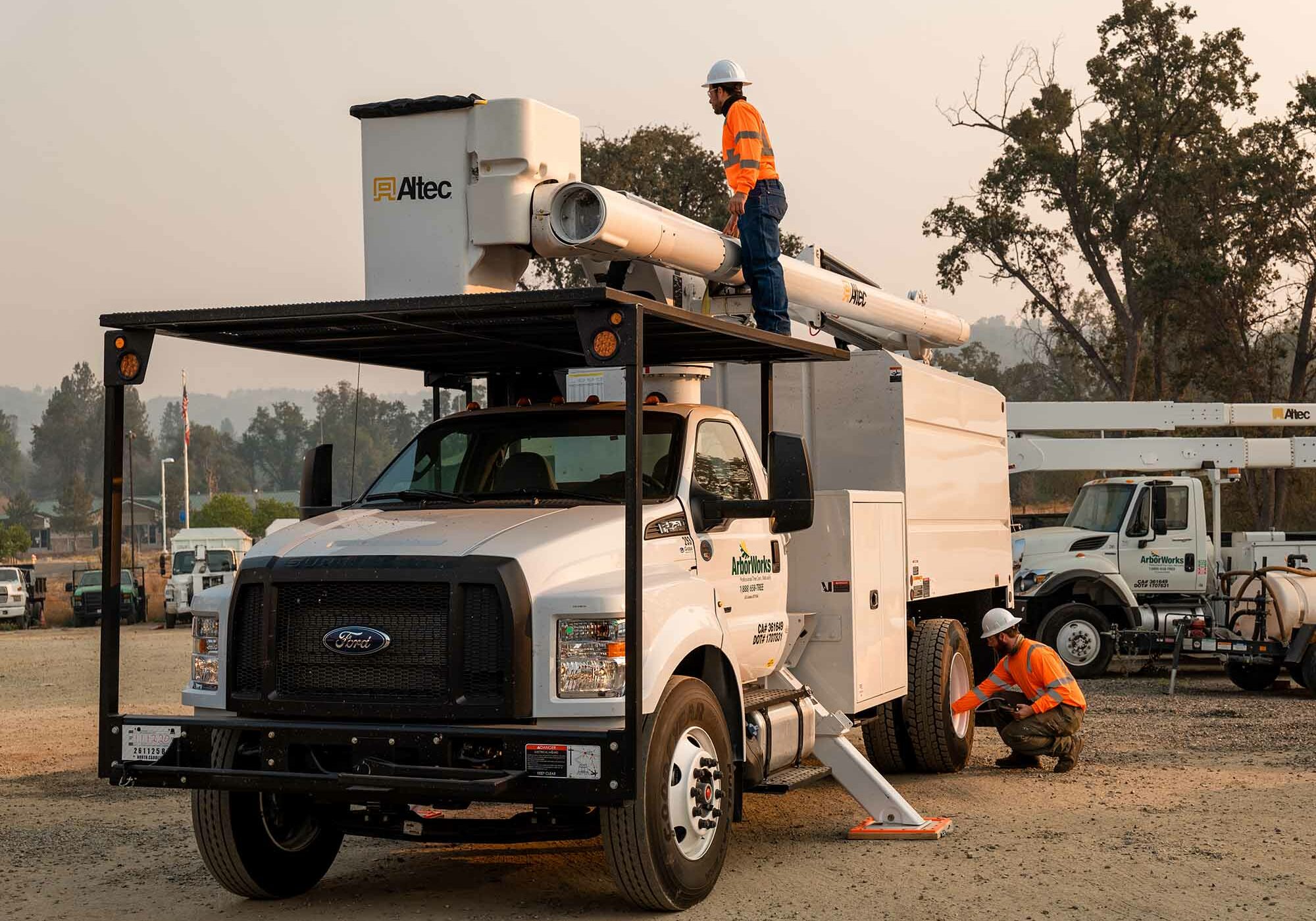 ArborWorks works closely with the leading supplier of specialized utility vehicles, Altec Inc. Our Altec aerial lifts are top-rated regarding safety and performance and outfitted on the most modern and dependable chassis available. Our fleet fields hundreds of aerial lifts, with reaches ranging from 40 to 100ft.
The equipment described here is a small sample of our fleet. Our fleet continues to grow with specialized equipment, allowing logistical maneuverability that sets us apart from others. Our fleet department has a highly effective internal maintenance program with master technicians from companies like Browning, Toyota, and Bobcat, and a network of mobile technicians that can quickly address and resolve issues. Our proactive maintenance team regularly conducts in-depth inspections and extensive preventative maintenance on all machines. As a result, our workforce always stays equipped with the dependable and capable equipment they need.