ArborWorks is leading the tree care, forestry, vegetation management, and utility line clearing industry with innovative equipment that allows efficient operations while increasing worker safety. Combined with our knowledge and experience, you can expect to get the job done quickly and safely. Here is an example of some of the modern, mechanized equipment used by ArborWorks.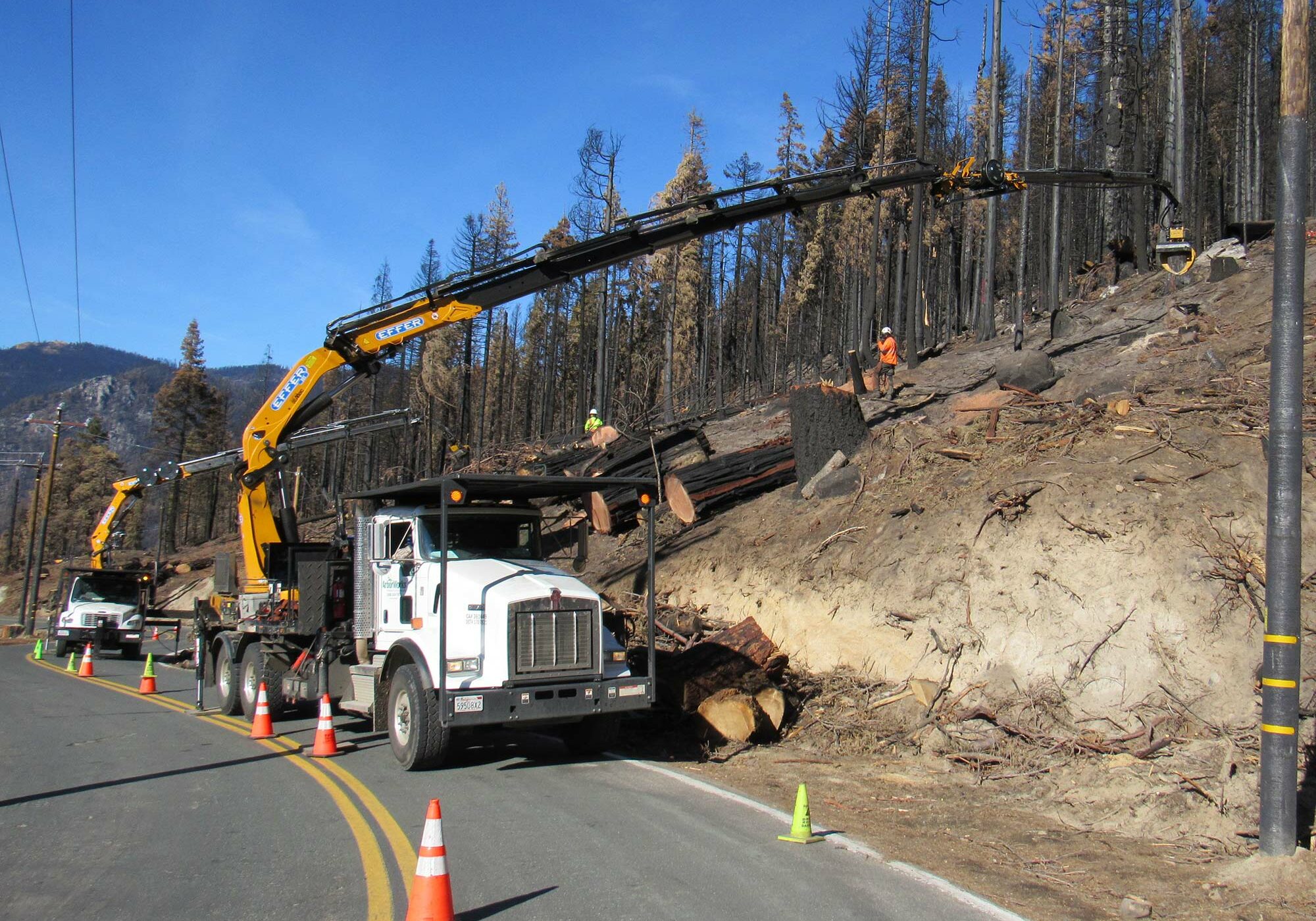 Telescoping Grapple Saws allow for the safest way to manage vegetation. These units are fully remote controlled. Standing up to 500ft away from the operations, operators are removed from exposure to any hazards. ArborWorks has a fully developed and implemented safety training program for utilizing this equipment in any environment.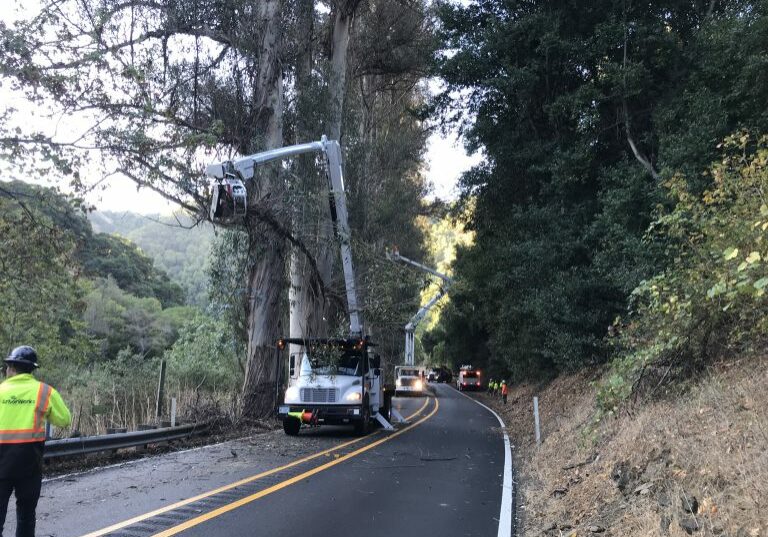 The Lancer is an Insulated Grapple Saw similar to the TGS, however the insulated unit may work closer to energized power lines. The Lancer is remote controlled and can be used to remove limbs from trees while completely removing the operator from any potential hazardous situation. The Lancer is an exceptional tool during storm events.
These machines are impressive, removing entire trees in minutes. The Sennebogen can safely remove damaged trees eliminating the need for placing a human life in a dangerous situation. These units are especially impressive in areas of high volume tree removals.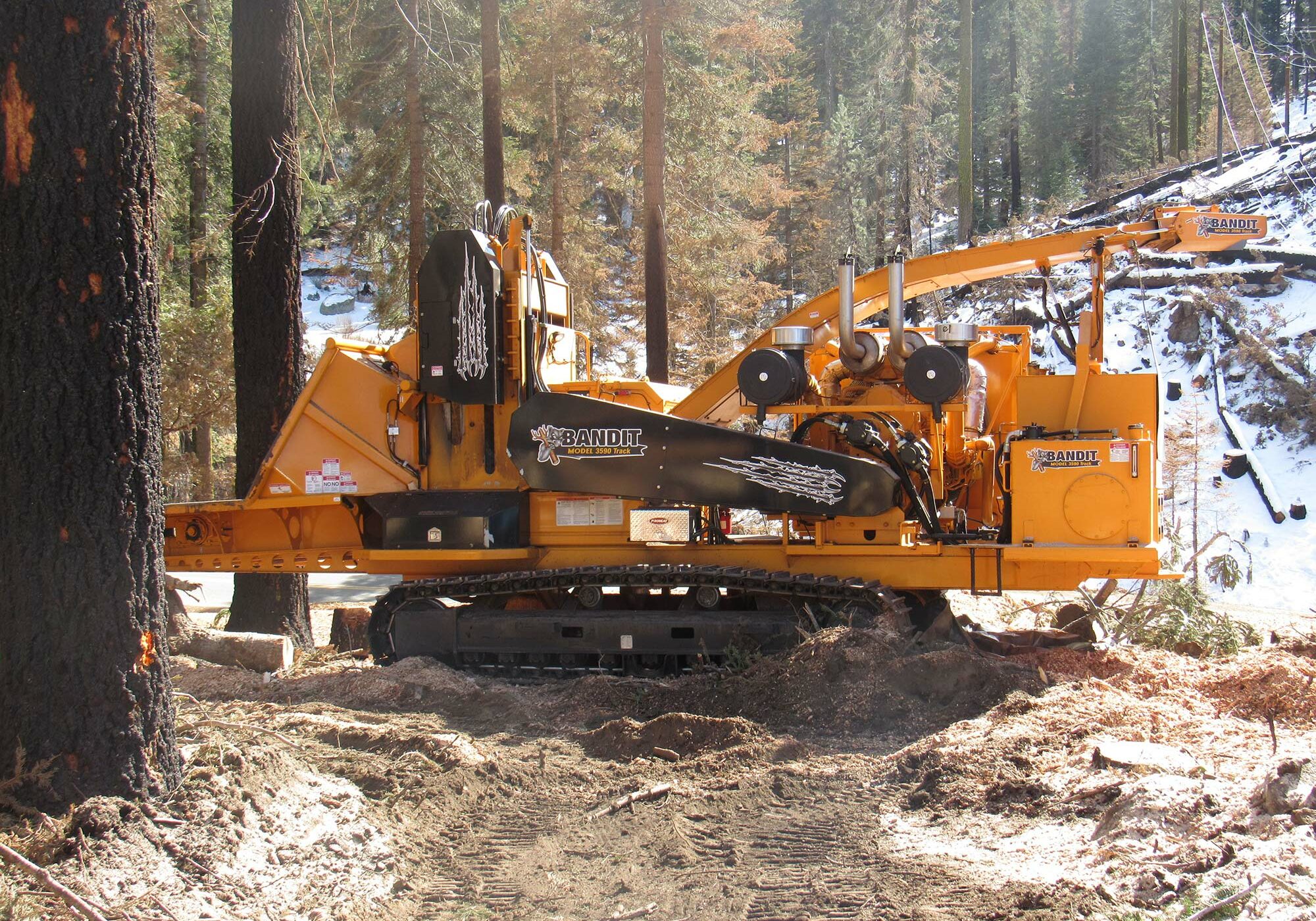 The Whole Tree Track Chipper is a great processor for debris, the tracks allow for this to be used in hard to reach areas.
Mastication is a useful service to mitigate fuels, small trees and brush, leaving behind a nicely landscaped scene with the shredded materials.
The Albach is a self propelled whole tree chipper, a high powered machine ideal for processing large amount of debris and logs.