Under General Foreman Abdiel Solis' leadership and crew AW124, ArborWorks' curtain burners in Shaver are processing dead wood material from the Creek Fire in California, which has burned over 4 thousand acres and damaged countless homes.
ArborWorks cares about slowing the pace of climate change. That is why we are using curtain burners to remove dead wood. The unique air curtain technology traps black carbon emissions, preventing them from entering the atmosphere. This method of processing material helps to immediately reduce the amount of black carbon in the air, which is one of the leading causes of climate change.
Not only are we doing our part to help the environment, but we are also helping to preserve forests.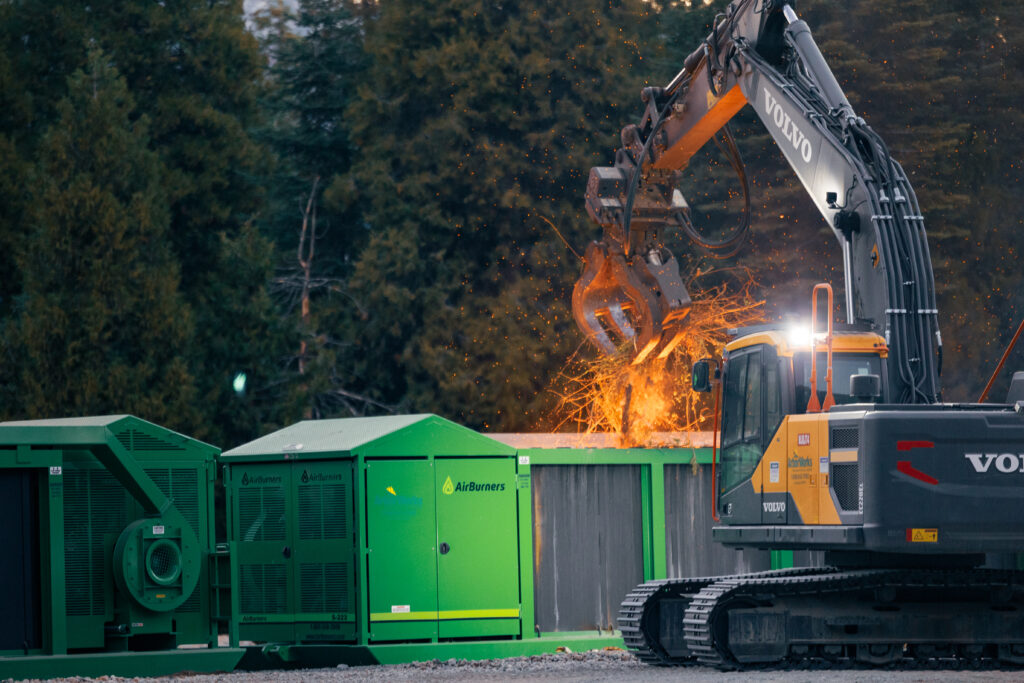 Dead and dying forests can't absorb carbon dioxide from the atmosphere and only serve to aggravate climate change. When entire forest beds are littered with dead trees, new ones can't grow. The vegetative debris cripples the forest's ability to absorb carbon dioxide from the atmosphere and, in turn, aggravates climate change. Conversely, removing the debris creates an environment for new trees to grow faster.
The burners typically run from around 5:45 AM to noon on this project, depending on the volume of material coming in. We shut off the burners at noon, so they have time to cool down before we vacate the site for the night.
In the six months since we started this project, the burner's pile of ash is small enough to fit in the bed of a pickup truck.
We are proud to be able to offer this environmentally friendly service. If you would like more information about our curtain burners and services, please connect with our VP of Business Development, Jami McDermott.