This week, we brave the cold and travel to Collier Memorial State Park in Southern Oregon to visit an elite ArborWorks crew that, in the wake of multiple large wildfires that have occurred in the area over the past few years, has been tasked with removing fire-weakened timber that is within striking distance of power lines. This highly skilled team is led by Roy Hauser, a 40-year timber felling expert, and veteran forester Lyncho Ruiz, an Oregon local and ArborWorks project manager.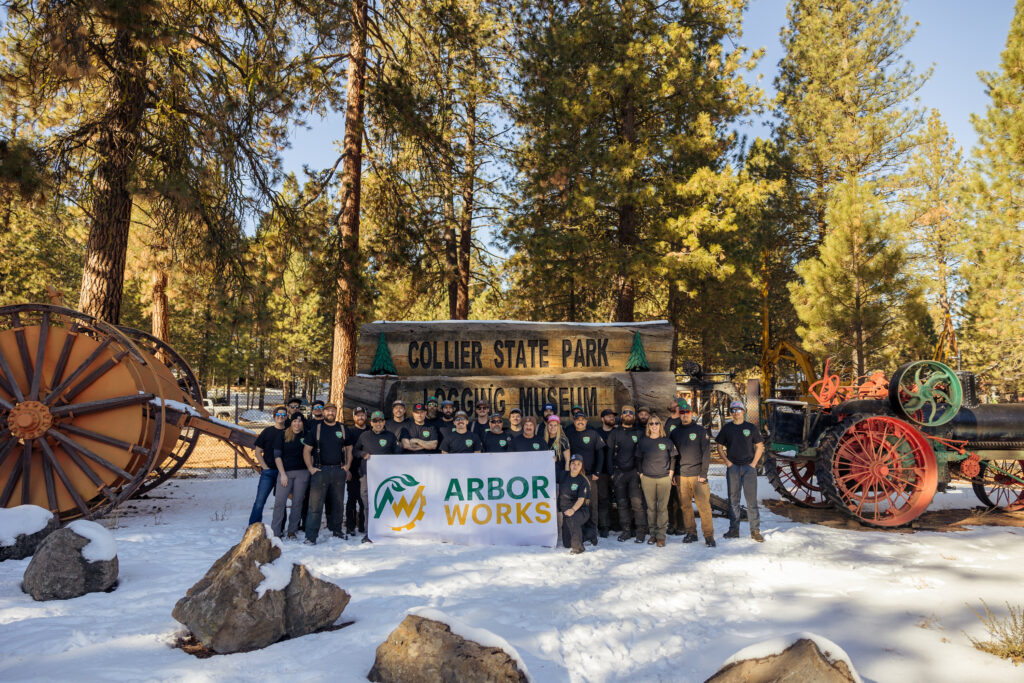 Roy gives a rundown of the project: "This project is really sensitive in nature; It has a lot of connected elements. Native, cultural, environmental, archeological, fish and game. I was fortunate enough to hand-pick these guys; they're from all over the nation. We've got professional loggers, professional fallers, professional arborists. We're really ecstatic about how successful we have become with this project despite all the different elements involved." 
Roy is also the teacher of a hazardous tree-felling class called The Art of Felling Timber, in which the majority of his crew are either graduates or instructors. This includes Roy's 22-year-old daughter, Victoria, who was felling trees with the rest of the crew in the park. 
Roy's team is working closely with archeology experts, wildlife experts, and multiple government entities to protect and facilitate local wildlife and artifacts, even creating new dens for animals from trees that need to be addressed. Pine Martin dens are carved into the stumps of fallen trees (figure 1), while raptor and bat habitats are created in designated "wildlife trees" (figure 2). Trees are also fell into the rivers and creeks running through the park, creating habitats for the various trout species that live in them. "It just transpires right in front of us," explains Lyncho. "We can make a wildlife tree; in less than 10 minutes, there's a bald eagle landing in it. I mean, it just happens so fast."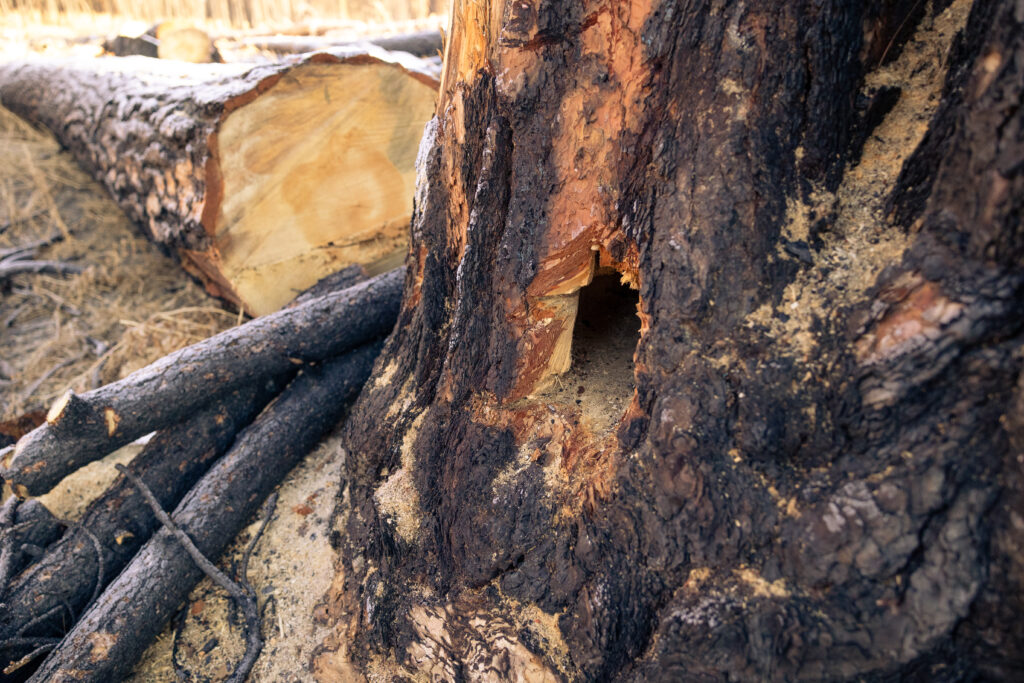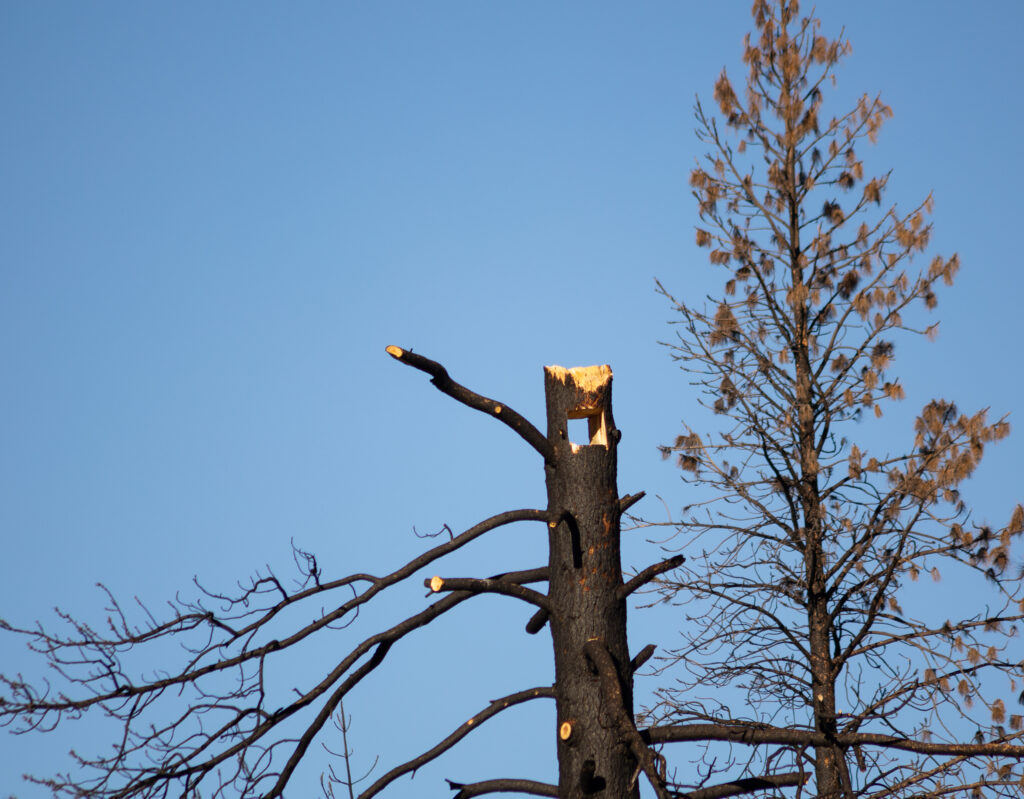 Lyncho, Roy, and each one of the crew members demonstrate an intense passion and knowledge for their work. For them (of which many grew up in the area), they are stewards of the forest and the wildlife it facilitates. "I grew up in Klamath Falls, so this is kind of my backyard, basically." says Joe Johnson, a foreman on the crew. "Just being able to leave a lasting impression on what feels like my backyard— it means a lot to me. I recall catching fish with my dad as a kiddo just upstream from where we're at. I'm excited to come back here with my grandkids someday." 
The crew and their work will be memorialized in the Collier Memorial State Park Logging Museum as part of the 100-year anniversary of the park.